One Day Divorce And Mediation: Oregon Divorce Process
We Make It Faster
At One Day Divorce And Mediation, our One Day Divorce our primary goal is to save clients time and money while providing legal support at a critical juncture in their lives. No hidden fees: we give flat rates and a 15 mins complimentary consultation.
Contrary to traditional litigation, One Day Divorce focuses on getting the divorce done faster efficiently and fairly versus arguing about minutia and details that may – or may not – ultimately matter.
Our Oregon One Day Divorce Program is designed to be faster, fair and transparent.
Our process is designed to consider your situation: assets, investments, will, loans, child, and more. Our Oregon divorce attorney is trained to give you guidance, emotional support, separation agreement and your divorce.
Our clients reach a resolution on all relevant matters to their divorce—either through agreement or through the mediator's binding decision— in one day. This is Mediation Binding Arbitration, "MBA" for short.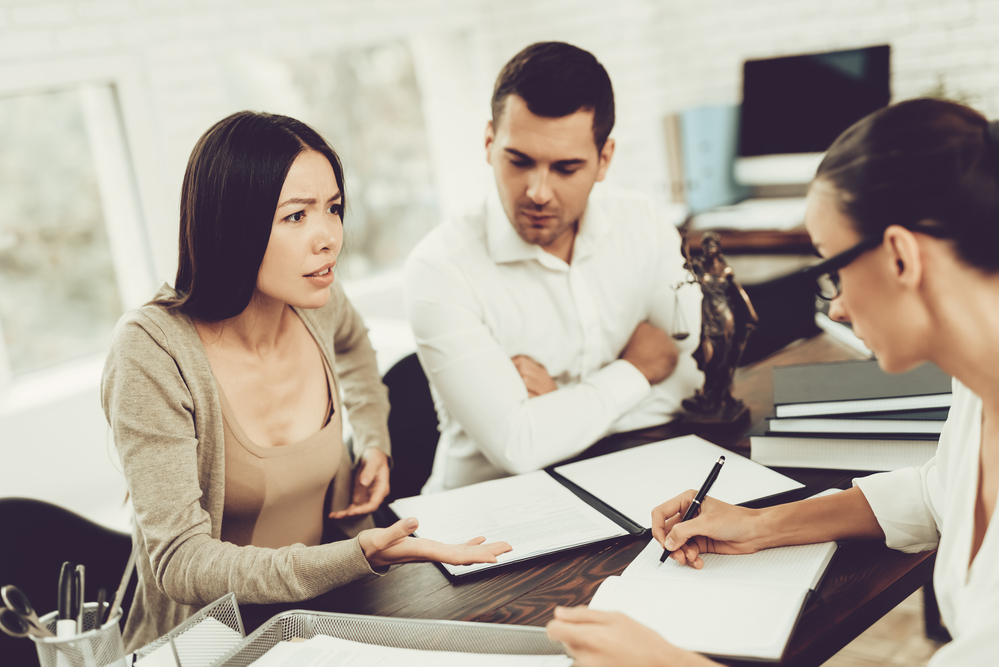 Our Oregon One Day Divorce Program: Seven Stages
We divide our One Day Divorce into 7 and four lines of interviews: the goal is to complete your Oregon divorce faster, more transparent and more economically.
Our Oregon One Day Divorce Program assumes both parties know the assets and liabilities of their marriage. Where there is a dispute, we have a process of resolving specific differences when they arise. In other words, litigation assumes that everything is false until verified.
Steven Leskin assumes that everything is correct until specific differences are identified. Which process is more efficient?
However, there are safeguards built into One Day Divorce And Mediation to ensure that both parties are fully transparent about income and debt should issues arise.
The First Three Stages (Information Gathering)
Stage 1 – The Stage 1 on-line interview ask for background information on husband and wife, employment and income, the marriage, and if appropriate, the children.
Stage 2 – The Stage 2 interview reviews the legal issues husband and wife wish to resolve. Both husband and wife will know exactly what issues will be raised at the Mediation Binding Arbitration. There are no surprises.
Stage 3 – The Stage 3 interview requires husband and wife to disclose all assets and liabilities to one another.
The Next Stages Involve a Pre-Mediation Conference and Mediation Binding Arbitration.
Stage 4 – Stage 4 involves preparing for the Mediation Binding Arbitration with the help of the mediator. The mediator will prepare a list of the legal issues to be raised, and to disclose all of the assets and liabilities of the marriage to both parties. This helps identify where husband and wife are in agreement.
Stage 5 – Stage 5 is the Mediation Binding Arbitration. The parties will know exactly when the mediation will occur. It will take place within weeks, not months or years, after hiring One Day Divorce.
The Final Two Stages (Closing)
Stage 6 – At Stage 6, post Mediation Binding Arbitration, the mediator will prepare all of the divorce documents for the judge's signature. These are usually prepared within a day or two. These are forwarded to wife and husband for review and signatures (via eSignature). Both parties have 7 days to sign. Once the documents are signed, One Day Divorce pays the court filing fee, and files the documents with the court.
Stage 7 – Once One Day Divorce receives notice that the documents are signed, we notify wife and husband that they are divorced and follow up with a comprehensive post-divorce plan to get your life back on track.
The entire Oregon One Day Divorce Program process, including preparation time, will take about two to three months.
We're here to help.
Contact us today for your free consultation.
Call Leskin Law & Mediation