Oregon One Day Divorce Approach
While a traditional divorce in Oregon might be a solution to the many ever-increasing tension among families in Oregon, the dismayed by the complexity, length and cost of the process are shared by many couples. The frustration with the legal process is making a bad situation worse. You begin to resign yourself to what may become a long, combative, and expensive divorce.
However, this does not have to be the case. You may very well qualify for an innovative and creative divorce approach that is simple, fast and economical: our One Day Divorce focuses on getting the divorce done efficiently,  fairly and economical, with a timeline of months, not years versus the traditional divorce.
Here is what One Day Divorce and Mediation may be able to do for you and your spouse.
The Promise of Oregon One Day Divorce Approach
A Better Process
In Oregon, getting a divorce typically takes nine months or longer, if not years. One Day Divorce and Mediation is all too aware of this slow and frustrating process and the hardship it creates on parents and families. We knew we could do better.
Creativity in legal thought and practice is a driving force behind the success of One Day Divorce and Mediation. The firm's innovative divorce approach means that your divorce will be completed in months at a set cost- not in years and not costing tens of thousands of dollars. You can find both the fees and the available mediation dates on this website.
Our divorce approach uniquely combines mediation and binding arbitration to efficiently and fairly resolve your differences with your spouse. And, it gives couples the best chance to retain control over what their post-marriage relationship will look like since they are making all of the decisions.
On the items where the couple cannot agree, at the end of the mediation, and after having spent several hours talking to both parties, the mediator will decide the unresolved differences in accordance with Oregon law, the same way a judge would. The mediator will apply Oregon law in making the final decisions regarding property, income and parenting.
One Day Divorce and Mediation is innovative in other respects. We have pioneered the use of gathering information on-line. You will not need to fill out paper forms and send them to your attorney. Instead, you will answer questions on-line and they will be transmitted directly to our office. Easy!
And, finally, besides not having to produce reams of paper, go to court to get interim support, sit through a deposition, be ordered to mediation, and then sit for trial leering at your spouse the whole time, all One Day Divorce mediations/arbitrations are conducted over Zoom. There is no need to even be in the same room as your spouse. (However, we will make accommodations for situations where this is not practical or possible.)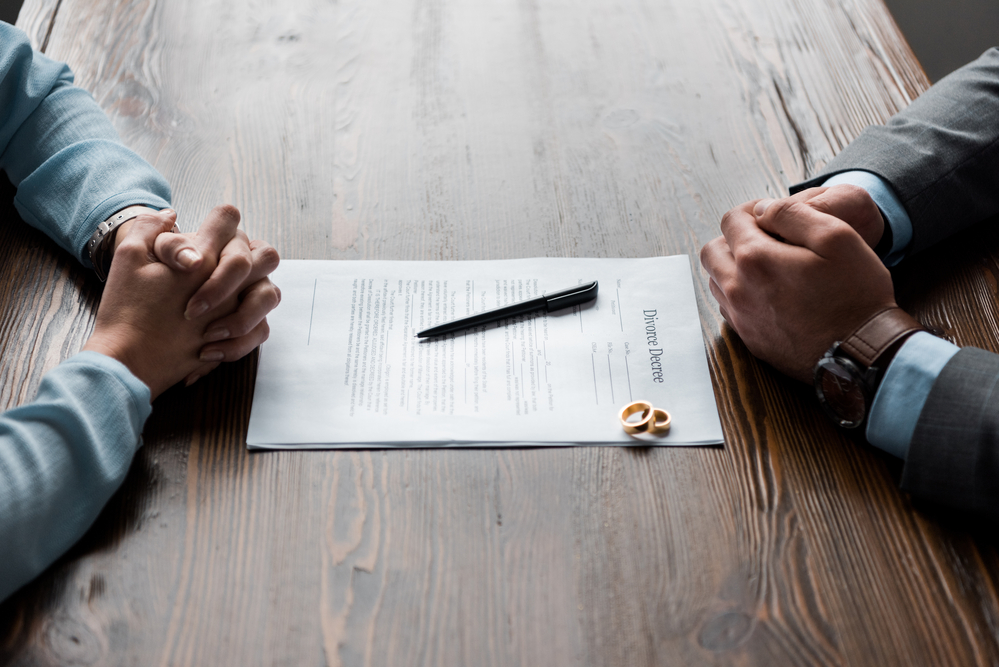 Why Choose One Day Divorce?
One Day Divorce and Mediation's innovative approach offers its clients numerous advantages over traditional divorce firms.
Our seven-step divorce process saves clients time when compared to a traditional divorce.
The divorce will be completed on the day you and your spouse agree, not the court's schedule.
The divorce will be finished in months, not a year or longer.
There is no need to go to court.
There is no need to go to court for interim child or spousal support because the judicial process takes so long.
You will not run up a legal bill because the lawyers are arguing.
One Day Divorce Fees: How Much One Day Divorce Cost?
One Day Divorce and Mediation offers a simple fee structure that saves you money. All charges are set forth at the commencement of the professional relationship, eliminating any confusion or surprises. Most importantly, whereas each party in a divorce retains its own lawyers, One Day Divorce and Mediation is mediation not advocacy – resulting in a significant savings.
One Day Divorce and Mediation's fee structure is easy to explain and is based upon the complexity of the case. We charge a divorcing couple a basic fee of $3,000 plus the following:
| | |
| --- | --- |
| If there are children | $1,500 |
| Each additional minor child | $250 |
| Each "Child Attending School" | $500 |
| Residential Real Estate | $2,000/per |
| Individual Retirement Accounts (not subject to QDRO) | $1,000/per |
| Employee Retirement accounts (subject to QDRO) | $2,500/per |
| If the value of the estate is between $500,000 and $749,999, add | $3,500 |
| If the value of the estate is between $750,000 and $1,000,000, add | $4,500 |
The Oregon One Day Divorce Approach is a Mediation Binding Arbitration, not litigation. Therefore, fees are per couple, not per person. You will save thousands, know in advance how much it will cost, and not be subject to thousands of dollars in costs which cannot be anticipated in the future.
Do You Qualify for One Day Divorce?
There are situations which will disqualify a couple from using the One Day Divorce Approach. In these situations, hiring an attorney is completely appropriate. You will benefit from the advice an attorney can give you:
Children: There is a custody dispute or allegations of child abuse
Concealed Assets: You suspect or know that your spouse is hiding assets or money
Expert Planning: Some situations require expert financial or medial planning
Financial or Business Complexity: If you have a business or financial assets which require valuation
Impairments: If someone is unable to contract due to a lack of cognitive ability
Value of Asset: If the value of assets exceeds one million dollars
The Seven Steps of the One Day Divorce Approach
The process consists of the following steps:
After an initial screening, One Day Divorce and Mediation obtains background information regarding the parties and their children;
The issues to be presented at Mediation Binding Arbitration are clarified;
Each party discloses assets and liabilities;
Parties meet with the mediator to prepare;
Mediation Binding Arbitration is conducted via Zoom;
One Day Divorce and Mediation prepares documents to be signed by the parties and submitted to the Court;
One Day Divorce and Mediation notifies the parties that they the judgment was signed and helps the couple to get their life back on track.
Find out if you qualify to get help now
Contact One Day Divorce and Mediation for a free consultation to see if you qualify for the great savings in time and money offered via our Oregon One Day Divorce Approach.
Call Leskin Law & Mediation